8 Tips if You Are in Car Collision
For those who find themselves in a car accident due to the poor driving, negligence, or distraction of another driver, they may trust a car accident attorney Des Moines IA clients call from Johnston Martineau to handle their case. We have seen people suffer from car collisions and have fought for their legal rights for more than a decade. We have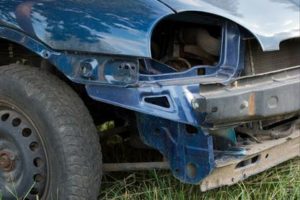 grown a legal portfolio to be proud of and can offer only the most professional and courteous counsel.
This may be a time of great frustration and pain for you, and we can strive to make it as easy as possible. By hiring a car accident attorney Des Moines IA victims rely on from Johnston Martineau, we can answer any questions you have, from preventing a future accident, to what conditions increase your chances of being involved in one, and what to do if you are in a vehicle collision.
Weather/Natural Disasters that May Cause Accidents:
– Rain (heavy or light)
– Snow
– Intense winds
– Flooding
– Tornadoes
– Earthquakes
– Ice on the road
What to Do After a Crash
1. Pull to the shoulder of the road
If there is damage or a person hurt, both cars must stop and pull over to exchange information and ensure no one needs immediate medical help.
2. Call 9-1-1
Submit a verbal or written claim to law enforcement at the time of the accident.
3. Get other driver information
Get the name, phone number, name of insurance company, and address of other driver.
4. Take down witnesses information
If there are people around who saw the accident happen, ask for their information so you can use their statements in support of your claim in court.
5. See a doctor
Even if you do not notice an obvious injury right away, seeking your doctor for a physical evaluation confirms you have no harboring injuries.
6. Do not share comments
Keep opinions and thoughts only to yourself or police officers and do not admit fault to the other party. What you say may be used against you by the offending driver.
7. Take pictures
Use your phone to take photographs of the scene, injuries or areas of pain, witnesses, license plate, VIN number, and other occupants in the vehicles.
8. Speak with an attorney
Consult with a car accident attorney Des Moines IA locals recommend immediately for advice on what to do next after following the above suggestions.
By choosing a Des Moines car accident attorney from Johnston Martineau, you can feel better knowing you have someone who can work tirelessly on your behalf. We can speak with your doctor to make sure you are getting the medical attention and treatment needed for your injuries. This article is just a starting point to you receiving compensation for all injuries due to the fault of another driver.
Let a Car Accident Attorney Des Moines IA Residents Trust Help
Do not hesitate to contact us today to receive your first free consultation with a car accident lawyer in Des Moines IA from Johnston Martineau.
You may reach a car accident attorney Des Moines IA provides at (515) 493-4878, where we can speak with you either over the phone or in person regarding the various details of your specific case.