Car Accident Lawyer Des Moines, IA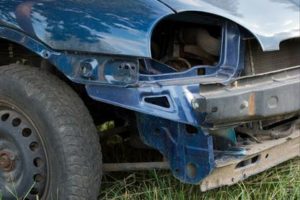 When you have been injured in a car accident, our Des Moines car accident lawyer knows that you may be unsure of what to do next. Are you experiencing anger, anxiety, and confusion after being in a car accident? If so, a car accident lawyer Des Moines, Iowa trusts would like to speak you with about your possible legal options. In general, when negligence or wrongdoing is a factor, you have the right to seek monetary compensation that will help you to cover the expenses associated with the accident. To get started now you may call Des Moines Injury Law.
If you are looking for the right Des Moines car accident lawyer, look no further than Des Moines Injury Law to provide you with superb legal advocacy. Call us today for a consultation. 
When the driver of a vehicle fails to adhere to the rules of driving or makes a careless mistake, he or she may be found liable for any injuries or property damages that resulted. When something horrific like this happens, victims of an accident must understand that a claim is not automatically filed on their behalf of them. Rather, the victim must take the initiative and file their own claim as soon as possible. The insurance company might be the first party to initiate the process. For instance, the victim may receive a call from an adjuster who is ready to offer a settlement. Rarely is this enough to cover the damages. You should always have a car accident lawyer in Des Moines, IA on your side.
Car Accident Lawyer Des Moines, IA
Legal Procedures After a Car Accident Claim
Car accident claims are within the category of personal injury law. This is a civil branch of the legal system that tends to include a broad, and complicated, set of legislation and guidelines. Without legal knowledge, navigating it can be extremely difficult. A Des Moines car accident lawyer has to offer can take on a large portion of the challenges so you can focus on your recovery. 
Your lawyer can help to gather important parts of your case, such as:
The police report

Medical records

Witness testimony

Evidence from the scene

Video Footage
If need be, we can hire reconstructionists to rebuild the scene, expert witnesses to defend your case, or investigators to look into further details. Rest assured, as leading Des Moines car accident lawyers, we will be ready to take the necessary steps to defend your case to the maximum. We seek maximum damages and typically recover them through out-of-court- negotiations. In the rare event that we have to take your case to trial, please know we will be prepared for a legal battle. 
How a Car Accident Lawyer May Prove Negligence
Although car accident claims can have common factors involved, there are often many unique circumstances that a lawyer, like a car accident lawyer Des Moines, IA relies on, must assess and consider for any particular claim. One of these factors is whether or not negligence was involved and who can be considered liable (or at fault). Learn more about Common Driver Distractions
For example, you might be absolutely sure that you were not at fault for what happened. However, it will be up to you, or your Des Moines car accident lawyer to demonstrate the burden of proof. 
Before you can be awarded damages, a car accident lawyer will need to prove negligence. In general, most accidents involving an automobile will involve negligence to some degree or another, but it is not always easy to prove. For this reason, it is advisable to contact a car accident lawyer as quickly as possible. This way he or she has enough time to build a defense and demonstrate that:
The defendant, or negligent party, had a duty to you to use reasonable care;

The defendant failed to do so;

As a result of this negligence an accident occurred; and

You were injured because of the accident.
Even if you are unsure about who is at fault, you can and should call a trusted and reliable lawyer like a car accident lawyer Des Moines, IA residents can count on Des Moines Injury Law.
Proving the above can be difficult or relatively straightforward. When there are challenges, a lawyer may take advantage of important resources. Thus, it is important to choose a firm that has access to such resources without delay. 
Compensation for a Car Accident
With personal injury claims such as car accidents, there are various types of damages that a lawyer might seek to recover. These may include:
Medical Care – including treatment, rehabilitation, therapy, and future medical expenses;

Lost Wages – this includes the wages you would have earned and any prospective wages you might have earned;

Pain and Suffering – such as physical pain, emotional grievance, and mental health issues that arise after the accident; and

Loss of Consortium- this may apply when the victim is married and the accident causes a negative effect on the relationship.
Punitive damages are occasionally included in a claim and can be further explained by an attorney, as a Des Moines car accident lawyer can turn. Compensation for any property damage may also be discussed in the consultation. Call Des Moines Injury Law for a complimentary evaluation of your case and begin to piece back your life.
Pedestrian Accidents in Parking Lots
Many of us have had the experience of a near miss while walking or driving through a parking lot. Maybe we were crossing a lane or pulling out from a space, when all of a sudden, a driver appears, barely avoiding a motor vehicle accident. Unfortunately, as a Des Moines car accident lawyer can attest, these types of collisions are increasingly common, with reckless driving behaviors such as speeding and distracted driving to blame.
Des Moines Car Accident Law Statistics
According to Iowa DOT, 2022 Iowa Traffic Fatality Count so far for the year has been 198, last year the traffic fatality count for the whole year was 356.
Parking Lot Accidents and Injuries
Parking lot accidents are often considered 'fender benders', so minor that drivers fail to report them to their insurers. According to the National Safety Council (NSC), these accidents actually have the potential to be quite serious, killing roughly 500 drivers and pedestrians each year, and causing serious injuries for as many as 60,000 others.
Distracted driving, such as using cell phones and texting behind the wheel, are among the most common causes. The NSC claims that nearly 70 percent of drivers admit using their phones to call or check in via text to others while driving through a grocery store, restaurants, office buildings, and mall parking lots.
A Des Moines car accident lawyer knows that even when both drivers are going relatively slow or when one of the vehicles is stopped, the force of impact can end up causing serious damages. Injuries common in these accidents include:
      Soft tissue injuries, such as muscle or tendon strains, sprains, and tears

      Broken bones and fractures

      Whiplash, and other types of back and neck injuries

      Head injuries, including concussion and traumatic brain injury
For pedestrians, especially children, these accidents can be particularly severe.
What to Do in the Event of a Parking Lot Accident
Parking lot accidents should be treated the same as any other type of collision. Whether you are a driver, a passenger, or a pedestrian involved, you should follow these steps:

      Immediately notify security or local law enforcement.

      Exchange personal contact, vehicle, and insurance information with the drivers involved.

      Make note of any witnesses at the scene, and take pictures of the damages, if possible.

      Get medical treatment for your injuries.
Even if the accident was minor and you are not experiencing symptoms, it is important to get checked right away and to follow all of your doctor's instructions. Potentially serious injuries have symptoms that can take days or weeks to appear and failing to get medical care could jeopardize your rights in a claim.
Let a Des Moines Car Accident Lawyer Help You Today
Seemingly minor accidents can result in major damages. To ensure you get the amount you are entitled to in a claim, call or contact Des Moines Injury Law right away. We can arrange a consultation with a car accident lawyer Des Moines, IA clients recommend who can assist you in getting the compensation you need to recover. Our legal team can make sure your medical bills, loss of income, pain, and suffering, mental anguish, and other losses are compensated.
Call Des Moines Injury Law for a Case Review
Car accident claims can be exhausting. Not only may you be facing injuries, but you might also be unable to work. Your life may be spiraling out of control, but there is help available. Call a Des Moines car accident lawyer residents to trust today from Des Moines Injury Law.
Frequently Asked Questions When You Were in a Car Accident
After you have been in a car accident, our Des Moines, Iowa car accident lawyer knows that you likely have many questions regarding your injuries and what steps you should take next. Even if you are a defensive driver and are very careful on the road, it is certainly still possible that someone else's poor driving caused you to be in a car accident. When you want to recover damages after your car accident for the injuries you have suffered from or the property damage that occurred, it is important to contact our Des Moines car accident lawyer residents have relied on for years. For more information from our frequently asked questions, read more below!
What kinds of injuries are common after you have been in a car accident?
Our Des Moines car accident lawyer knows that most people have heard of whiplash and know that it is common to sustain a whiplash injury after a car accident. This occurs because the force of the impact stops your car and your body continues to move at such a high speed. While whiplash is often played for laughs in a movie or TV show, it can actually be quite painful and you should seek medical attention for it immediately. Other common injuries from a car accident are: 
Concussions and traumatic brain injuries

Broken or fractured bones

Lacerations or objects impaling you

Partial or total paralysis 

Am I required to call the police after an accident? 
When you are in an accident that involves property damage or physical injury, one of the best things you can do is call the police. Our Des Moines car accident lawyer knows that an official police report will be extremely helpful when it comes to getting information from everyone (including witnesses) on what happened during the accident. 
What are the causes of car accidents?
There are many common causes of car accidents. Some of these are:
Driving Distracted.

A driver may be playing with their radio or texting while driving.
Driver Fatigue. A driver may have gotten poor sleep the night before or been driving for long periods of time.
If you have been the victim of a car accident and need legal help, call the car accident lawyer in Des Moines, Iowa you can trust Des Moines Injury Law. 
Des Moines Car Accident Law Infographic
What is a car accident lawyer?
A car accident lawyer in Des Moines IA is a personal injury attorney who specializes in representing victims of car accidents. If you've been in a car accident, you may be able to file a claim with your insurance company or the other driver's insurance company to receive compensation for your damages. However, if the other driver was at fault for the accident, you may also be able to file a personal injury lawsuit against him or her. A Des Moines car accident lawyer from the law office of Des Moines Injury Law, LLP can help you determine whether you have a case and represent you throughout the legal process.
Why is a car accident lawyer needed?
When you are in an accident, your world is turned upside down. You may be dealing with injuries, property damage, and a host of other issues. Add to that the stress of dealing with insurance companies and you have a recipe for disaster. That is where a Des Moines car accident lawyer comes in. They can also help with any criminal charges that may arise from the accident. 
A car accident lawyer in Des Moines, IA is needed to ensure that you are fairly compensated for your injuries and damages. An experienced car accident lawyer will know how to negotiate with the insurance companies and get you the full amount of money that you deserve. Most importantly, a good lawyer will fight for your rights in court if necessary.
What You Need To Know About Car Accident Lawsuits
Automobile accidents are one of the leading causes of injury and death in the United States. Every year crashes result in tens of thousands of deaths, millions of injuries, and billions in property damage.
If you're involved in a car crash, there's a good chance you'll need help paying for medical bills and other expenses. That's where car accident lawsuits come into play. If you've been injured in a crash, it's important to understand your legal rights and options.
The law of compensation states that if someone injures or damages you or your property, then they have to pay you back through compensation or repair. The law also states that if someone injures or damages another person's property and that person was negligent in their actions, then they have to pay both compensation and repair costs.
8 Tips if You Are in Car Collision
For those who find themselves in a car accident due to poor driving, negligence, or distraction of another driver, they may trust a car accident attorney Des Moines IA clients call from Des Moines Injury Law to handle their case. We have seen people suffer from car collisions and have fought for their legal rights for more than a decade. We have grown a legal portfolio to be proud of and can offer only the most professional and courteous counsel.
This may be a time of great frustration and pain for you, and we can strive to make it as easy as possible. By hiring a car accident attorney Des Moines IA victims rely on from Des Moines Injury Law, we can answer any questions you have, from preventing a future accident, to what conditions increase your chances of being involved in one, and what to do if you are in a vehicle collision.
Weather/Natural Disasters that May Cause Accidents:
– Rain (heavy or light)
– Snow
– Intense winds
– Flooding
– Tornadoes
– Earthquakes
– Ice on the road
What to Do After a Crash
1. Pull to the shoulder of the road
If there is damage or a person hurt, both cars must stop and pull over to exchange information and ensure no one needs immediate medical help.
2. Call 9-1-1
Submit a verbal or written claim to law enforcement at the time of the accident.
3. Get other driver information
Get the name, phone number, name of the insurance company, and address of other drivers.
4. Take down witnesses' information
If there are people around who saw the accident happen, ask for their information so you can use their statements in support of your claim in court.
5. See a doctor
Even if you do not notice an obvious injury right away, seeking your doctor for a physical evaluation confirms you have no harboring injuries.
6. Do not share comments
Keep opinions and thoughts only to yourself or police officers and do not admit fault to the other party. What you say may be used against you by the offending driver.
7. Take pictures
Use your phone to take photographs of the scene, injuries or areas of pain, witnesses, license plate, VIN number, and other occupants in the vehicles.
8. Speak with an attorney
Consult with a car accident attorney Des Moines IA locals recommend immediately for advice on what to do next after following the above suggestions.
By choosing a Des Moines car accident attorney from Des Moines Injury Law, you can feel better knowing you have someone who can work tirelessly on your behalf. We can speak with your doctor to make sure you are getting the medical attention and treatment needed for your injuries. This article is just a starting point to you receiving compensation for all injuries due to the fault of another driver.
Des Moines Injury Law Car Accident Lawyer
699 Walnut Street, Des Moines, IA 50309
Des Moines Car Accident Law Google Review
"Brad Biren and his entire staff are great to work with. You can count on Brad to provide the utmost in professional services. He is a compassionate listener who will be honest and forthcoming with you so you know exactly what to expect from the process. If you are ever in the position of needing to seek out a personal injury lawyer, having someone with the integrity and moral character of Brad Biren on your team will make the process so much easier." – Regus R.
Why Choose Des Moines Injury Law
The car accident lawyers at Des Moines Injury Law believe in kindness, integrity, and justice. These traits are not easy to come by, especially when you want the best car accident lawyer for your claim.
Our firm has been recognized by various legal organizations and is known throughout the Des Moines, IA community. We understand the tremendous stress an accident can put upon you and your family. Working as hard as possible, we will aggressively fight insurance adjusters and any other negligent party involved to get you what you deserve.
We know that you have likely already paid thousands of dollars out of your pocket to cover the cost of unexpected expenses that occurred after the accident. Our lawyers handle most personal injury claims on a contingency fee basis. This means you may not have to pay anything upfront. Only when we win do we get paid.
Contact Des Moines Injury Law Now
If you would like to begin a claims process, please call an attorney like a car accident lawyer Des Moines, IA victims can trust, Des Moines Injury Law, a car accident law firm you can count on for results.
Let a Des Moines Car Accident Attorney Residents Trust Help
Do not hesitate to contact us today to receive your first free consultation with a car accident lawyer in Des Moines IA from Des Moines Injury Law.
You may reach a Des Moines car accident attorney provides at (515) 493-4878, where we can speak with you either over the phone or in person regarding the various details of your specific case.
Client Review

"I am an attorney located in San Diego and needed a referral in Iowa. Brad was extremely helpful and knowledgeable. He spent about 15 minutes of his time to point me in the right direction. He made me feel comfortable and was very pleasant to talk to. Thank you, Brad!"
Holly A.